Michelin star French chef Yannick Alléno accused of 'harassment' by staff
Superstar chef who runs 'Ledoyen' on the Champs Elysees is accused of violent behaviour toward employees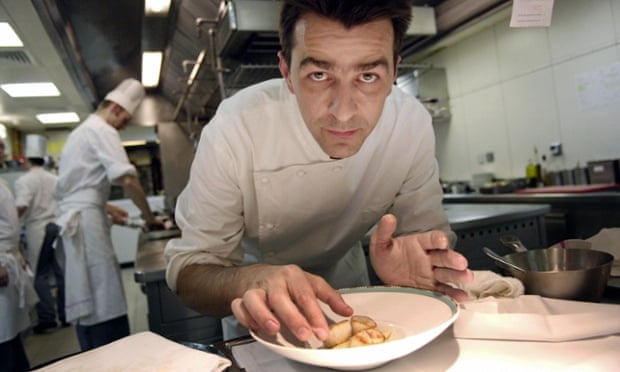 Staff at a top Paris restaurant, the prestigious "Ledoyen" on the Champs Elysees, have filed a complaint for "harassment" and violent behaviour against its star chef Yannick Alléno , a trade union has said.
The celebrated 46-year-old dismissed the allegations as "lies", saying in a statement to AFP that he was "deeply shocked" and intended "to defend his honour and set the record straight."
The restaurant received the ultimate accolade in top-level gastronomy in February, winning three coveted stars in the 2015 Michelin guide, the French food-lover's bible.
A CGT trade union source said several employees filed a suit in December at a labour relations court "after resigning or being fired" by Ledoyen.
"These are individual complaints for acts of violence and harassment" by Alléno and his second in command, Sebastien Lefort, the union said.
According to the francetvinfo website the incidents date back to July 2014, a week after Alléno took charge at "Ledoyen". The website quoted a witness as saying the chef had grabbed one of the staff by the shoulder and kneed him in the thigh.
"There is virtually no one from the old team left in the kitchen," the website quoted a restaurant employee as saying.
Alléno, who already won three Michelin stars in 2007 for his cuisine at the up-market "Le Meurice" hotel in Paris, said he has asked his lawyers to launch legal proceedings against those behind the "obnoxious" comments.
The Culinary College of France, an organisation grouping some 1,000 restaurants that Alleno co-founded, said in a statement that "exemplary behaviour in the kitchen is a basic principle in quality restaurants."
"However in our business, which above all requires intense labour, stress, and a demand for quality, being rigorous and demanding must not be confused with harassment and violence."
Alleno is not the first French chef to be hit with a lawsuit this year. 
French superstar chef Joel Robuchon whose pricey eateries worldwide have collectively earned him more Michelin stars than any other chef was accused by his employees of degrading treatment at one of his newest restaurants in February.